The Services Brookside Commerce
You'll find exceptional senior living independence at Brookside Commerce.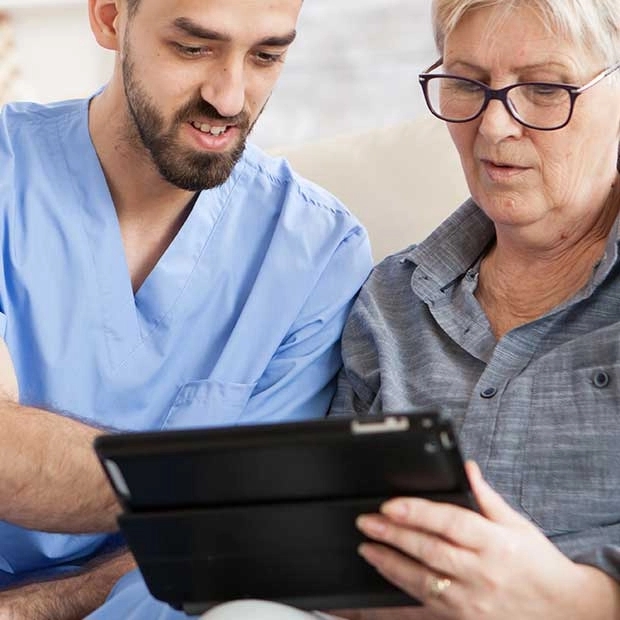 "At Your Side, At Your Service" is not just a motto, but a guiding principle at Brookside Commerce.
We are committed to providing exceptional assisted living facilities that prioritize the well-being and independence of our residents. Our dedicated team creates a nurturing and home-like environment where personalized care and assistance are delivered every day of the week.
We believe in complete transparency when it comes to pricing. There are no hidden costs, community fees, or application fees. Unlike other senior living communities, we never compromise on the quality of support and care provided to your loved one. Our affordable monthly rates are all-inclusive, ensuring that every resident's needs are met. With us, you can have peace of mind, knowing that your loved one is receiving the best care and support without any surprise charges.
At Brookside Commerce, we live by our motto, always standing by your side and serving your needs.
Assisted Living - Designed To Encourage Independence
Independence At our community, we prioritize independence and dignity. With personalized care, engaging programs, and a supportive environment, we help residents maintain their autonomy while receiving the assistance they need. From housekeeping to dressing and grooming, our dedicated team is here to ensure their well-being. Experience the difference at our community where residents are cherished and their individuality is celebrated. Contact us today to learn more about our services. 
At Brookside, we understand the challenges of arranging medical appointments and transportation for your loved ones. That's why we provide a convenient solution by coordinating transportation services. Our dedicated team will work closely with you to schedule medical appointments and arrange reliable transportation. We go the extra mile to ensure your loved one can enjoy life beyond our community, offering transportation to local events and attractions. Say goodbye to the stress of transportation logistics and entrust us to handle these arrangements with care. Your loved one's well-being and enjoyment are our top priorities.

Schedule your tour at Brookside Commerce
Your loved one deserves the pinnacle of care.